What we can learn from Iceland's pay parity strike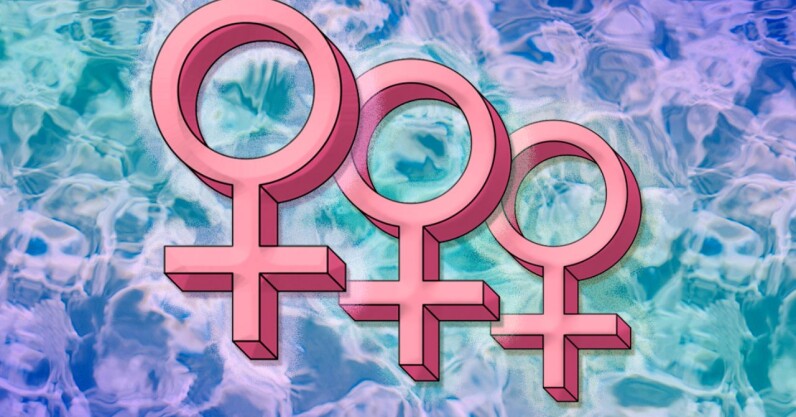 For 14 years running, Iceland has topped the charts on gender balance. That's not to say the Nordic nation has achieved full gender parity but that, by measure of the World Economic Forum, its gender gap is more than 90% closed. And it's the only country in the Global Gender Gap Index to have achieved as much.
The first Kvennafri or 'Women's Day Off' was held in 1975. This year, on the anniversary of that original event, women across Iceland went on strike, including Prime Minister Katrín Jakobsdóttir.
"We have not yet reached our goals of full gender equality and we are still tackling the gender-based wage gap, which is unacceptable in 2023," the country's leader told Iceland Monitor.
For the women of Iceland, 91.2% of the way there is not enough. Nor should it be when the task is simply to have roughly half of the global population equally represented in professional and public life.
As it inches towards closing its gender gap completely, Iceland is tackling the issue with an intersectional approach that addresses other inequalities that impact a diverse population of women. This was a key issue raised in the October strike, with organisers drawing particular attention to the contribution of immigrant women to Icelandic society and challenging their level of compensation for their work.
Earlier this year, in its analysis of the country's Innovation Week speakers, WomenTechIceland applauded the gender diversity but criticised the "overwhelmingly white" line-up, and called for conversations on the status of women in business to address these broader issues of diversity, equity and inclusion.
Steps to equality
At the current rate of progress, it's estimated it will take 131 years to reach gender parity across the 120 countries the Global Gender Gap Index monitors.
Though pay parity is just one aspect of gender equality, it is a significant factor. The ICT sector in Iceland had a 9.1% unadjusted gender pay gap as of 2022, compared to an average cross-sector pay gap in its neighbouring EU countries of 12.7%.
But for Iceland to close the gap completely, it will also mean tackling behaviours and attitudes, not just statistics. According to WomenTechIceland, it's often factors not visible on the org chart that can impact women's position in the world of work.
For example, a 'boys' club' among male executives can mean even senior women's contributions are overlooked or underappreciated. Prevailing attitudes to gendered roles can also have an impact.
In a 2022 survey, WomenTechIceland asked women who had left roles in tech about their reasons for leaving the industry. As well as general sexism and misogyny, these women said they felt undervalued in comparison to their male colleagues, and that they sometimes ended up project managing and 'mothering' their male counterparts and having certain duties thrust upon them based on age-old bias and discrimination.
These are issues commonly relayed by women across, not just the tech industry, but also the
professional world at large.
Iceland has already taken the lead by demonstrating to other countries how the gender gap can be closed with policies that demand employers prove they are paying all employees fairly.
Like Iceland, the EU now has mandatory pay gap reporting for medium to large companies, although Iceland goes further by requiring all companies of more than 25 employees to do so and to certify that they pay equally, or face daily fines.
But countries can take inspiration beyond gender quotas and pay parity to accelerate the closing of the gap. Tying senior executives' compensation to progress on diversity can be an effective motivator, while fully transparent hiring procedures and evaluation of recruitment practices can ensure women aren't excluded from the pipeline early on.
There's also unconscious bias and inclusivity training, and mentoring and sponsorship of women to ensure they are supported beyond their initial appointment.
If you're looking for better opportunities in work no matter where you live in Europe, a good place to start is the House of Talent Jobs Board. Here are some roles available there now.
C# Azure Software Engineer, UBS
This software engineering role in the London office of Swiss investment bank UBS is open to applications from career returners, which are often women who left the workforce for family care reasons. This is an explicit signal of DE&I consciousness from UBS, which was ranked by Equileap among the top five companies globally for gender equality earlier this year.
Product Manager Professional Unilever Brands, Diversey
Belgium has one of the lowest gender pay gaps in the EU and this product management role at Diversey is based in the small Flemish municipality of Kampenhout. As well as managing a product portfolio of well-known Unilever brands, it requires strong knowledge and competency in online marketing, such as social media campaigns and SEO.
SAP Solution Architect, Technology Consulting, PwC
In Ireland, PwC reported a mean gender pay gap of 0.9% in 2022. This solution architect role, available in either the Cork or Dublin office, is suited to someone with extensive experience in designing and implementing SAP's enterprise resource planning software for large enterprises. In a nod to recruitment strategies engineered to attract diverse candidates, this job posting encourages applicants to "avoid the confidence gap" and apply even if they don't meet the complete criteria checklist.
For more job opportunities, explore the House of Talent Job Board